This meme is about sharing your favorite quotes and the books they come from!
It is Hosted by Anna at
Herding Cats and Burning Soup
.
Today I'm sharing with you all a great excerpt from "Born of Fury", it kind of made me laugh and cry at the same time :))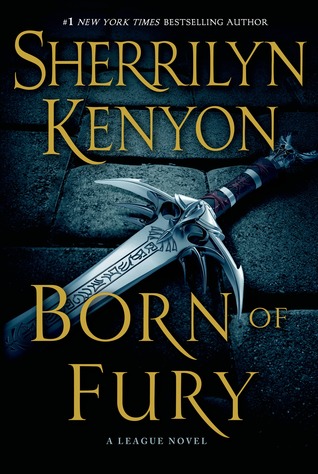 Clicking on the cover sends you to the book's Goodreads page
Rolling his eyes, Nyk held his daughter tighter. "Seriously, I know what you're going through, Hauk. One minute, you're alone in your hole. Having a pretty good life. Content with things, for the most part. Lonely at times, but you're so accustomed to that, you don't really think about it anymore. You only have yourself to worry over, and whatever bullshit trouble your friends get into. Then out of the blue, this amazing woman blindsides you. She adds something to your life you didn't even know was missing. Next thing you know, she's got her bras hanging in your bathroom, you're eating dinner at a table in your house where you used to store parts, with silverware you didn't even know you had, and she's taken over your world completely. Worse, she has become your entire existence and you're now civilized in a way you never thought you could be. And instead of alcohol-induced brawls, you live just to see the way her eyes light up when you enter her line of sight. And the fear that she's going to be taken away is so consuming that you can't stop thinking about it. You see enemies everywhere. Every shadow. Every whisper of wind. And if that's not unnerving enough, you find out you have a kid who's even more dependent on you and who means every bit as much to you."

To add to it and to see how cool Sherri and her team are, go look at the League Family Tree[it has spoilers]. It really boggles the mind :)

To learn more about Sherrilyn Kenyon and her work go to her
website
,
facebook
and
twitter
.